Charter Bus Pricing
Charter buses are a safe, reliable, economical way to meet your transportation needs. Metropolitan Shuttle offers transportation solutions for employee parties, corporate retreats, homecoming celebrations, and more.
Want to know more about bus rental prices? Here are just some of the vehicles in our fleet. These bus charter prices are only averages; charter bus pricing varies by vehicle, availability, and area.
A typical charter bus rental seats 55 to 57 people. These buses feature air conditioning, reading lights, onboard restrooms, and wi-fi. Charter bus rental prices are typically $625 to $1200 for the five-hour minimum, depending on the area. Additional hours run from $135-$175.
A minibus is perfect for short trips and groups of around twenty four people. The cost of a minibus rental with driver is $460-$840 for a five-hour minimum, with additional hours costing $95-105.
Perfect for bachelor parties, college events, or big corporate celebrations. Larger buses seat up to 40 people and come with fiber-optic lights, TV screens, and tinted windows. Party bus prices vary based on the size of the bus and the length of the rental.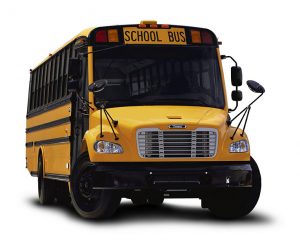 The humble school bus is one of the most economical ways to get passengers to field trips, work sites, or organizational events. A school bus seats 44 to 60 people in safety and comfort. School bus rental prices are as little as $440 to $810 for five hours. For longer events, be prepared to pay $75 to $95 per extra hour.
Party Bus Rental Prices
The cost of renting a party bus fluctuates depending on demand. For the most up-to-date pricing, contact us and we'll be happy to give you a free quote.
If you have questions about tour bus rental prices, charter bus features, or our services, contact our friendly, knowledgeable staff for help and a free quote.
Other types of charter buses
How much does it cost to charter a bus?
That big corporate retreat or planned event approaches, and you need a way to move a lot of people around economically. A charter bus looks like an appealing choice, especially when you consider the long security lines and high prices of airline tickets. But how much will renting a charter bus really cost you? Do you pay by the mile or by the hour? Are there hidden costs?
The short answer: "it depends." The one thing you should remember when considering a charter bus is: the longer the trip, the more money you'll save. Read on to find out why.
Local Area Charters
Charters that involve transporting groups around a metropolitan area — or within a radius of about fifty miles — usually charge by the hour. Many charter buses require a minimum rental time of four or five hours. In addition, there's what's called "garage time," the time required for the bus to get from the yard to the pickup point. This is included in the rental fee.
For example, a four-hour rental of a 55-passenger charter bus runs $125 per hour. The total cost would be $625 ($500 for four hours, plus $125 for the garage time). Additional hours are $125 each, and partial hours are billed as whole hours.
This might seem expensive, until you compare it with the cost of your average taxi fare. An average cab ride in the city costs $45 an hour for one passenger, not including a tip for the driver. By comparison, a charter bus costs $2 per passenger for 55 people. Quite a difference!
If you have a mid-sized group and are looking to save money on a shorter journey, such as a field trip or corporate event, consider renting a school bus or a minibus. They aren't suitable for every occasion, but the rental will cost will be less than the price of renting a coach bus.
Interstate Charters
Moving large numbers of people out of state is where charter buses really shine in terms of savings. Interstate charter buses charge by the mile instead of the hour.
As with local area charters, there are additional costs involved which bear explaining. After dropping off the passengers at their destination, the now-empty bus must return to the garage. This costs time and fuel, but without passengers, the bus isn't producing any revenue for the company. This is what's known in the industry as "deadhead" mileage. To stay profitable, bus companies include a charge for deadhead miles in the price of the trip. This is usually about a dollar less than the per-mile rate.
A typical 55-passenger bus charges $3.50 to $4.00 per mile. So a trip from Phoenix to San Francisco to Phoenix — that's 745 miles — might run you around $2,607, plus a deadhead rate of $1,862, for a grand total of $4,470.
Again, charter bus costs might seem high, but only until you consider the per-seat rate. Divided amongst 55 passengers, that comes to $81 per seat. At the time of this writing, flying a single person from San Francisco to Phoenix costs about $247. Compared to flying, renting a charter bus saves $166 per person. That's $9,100 for a group of 55! You could use that savings to bring your outing in under budget… or add some serious perks to the trip.
Other Things to Consider Before Renting a Charter Bus
Booking a charter bus isn't like buying airline tickets or renting a car. Here are a few things to keep in mind:
Unlike airlines, companies don't typically raise charter bus costs rates as travel dates approach.
You will likely be asked for either a deposit or the entire payment up front.
By law, drivers cannot drive more than 600 miles (or ten hours) per day. If you're booking a longer trip, you should expect mandatory driver changes.
Charter buses are twice as safe as flying and almost fifty times safer than driving an automobile on long trips.
Still undecided? Numbers don't lie. Fill out the form below to get a quote.
Get a quote on your next trip by filling out the short form below: